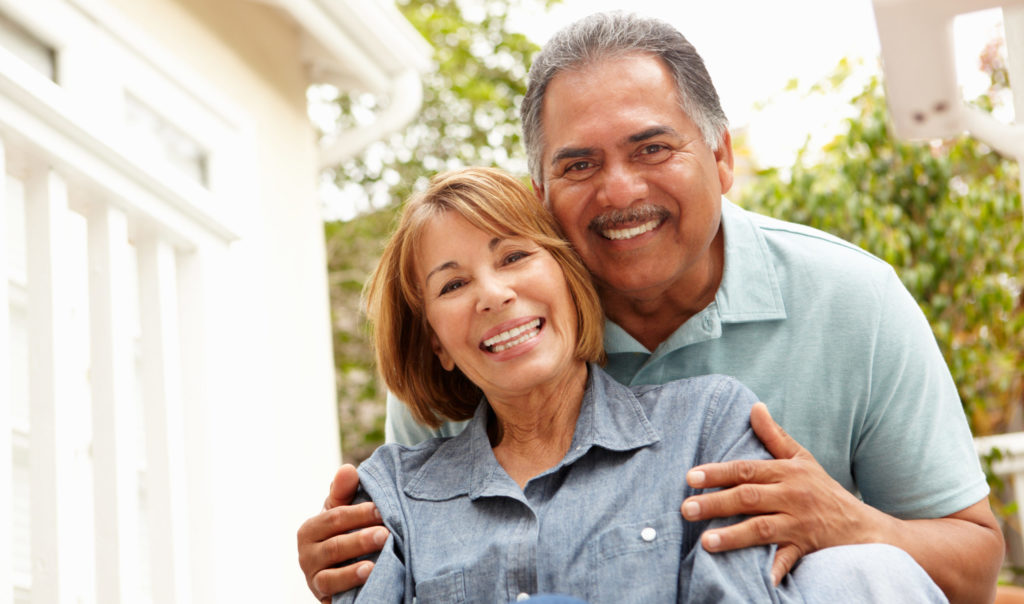 As couples approach retirement, they have several financial decisions to make. Some couples might choose to downsize to save money, and others might choose to take on part-time work to stay busy and earn an income. One thing that most couples will have to decide on is their Social Security strategies.
Social Security is a benefit that the Social Security Administration makes available to individuals and couples that pay into the Social Security system. People can choose to start collecting their benefits as early as age 62. But some choose to wait to collect their benefit because the benefit increases for people who choose to wait. Waiting to collect Social Security is just one strategy that couples use to maximize their benefits. Read on to learn more about Social Security strategies for couples.
Maximize Your Earnings
A person's Social Security benefit is based on the 35 highest-earning years. Additionally, Social Security increases each year and adjusts for inflation. Therefore, one strategy for increasing your Social Security retirement benefit is to earn more during your working years.
Your Social Security payout is based on how much you earned while working. In 2019, you would receive the maximum Social Security payout if you earned $132,900 or more. This number is adjusted for inflation each year. However, if you earn less than $132,900, you can try to take a raise, earn money with a side gig, or consider changing jobs to help you boost your income.
Work at Least 35 Years
In addition to boosting your income, you and your spouse may be able to work longer to increase your earnings. Because your payout is determined by how much you earned while in the workplace, low-paying first job may negatively impact your benefit.
For example, let's say that you decide to retire at 62 and started working at age 23 when you graduated from university. You would have spent 39 years in the workforce but worked a very low-paying job for your first several years. Now that you are further along in your career, it might make more sense for you to boost your 35-year average by continuing to work for a few more years.
Additionally, as a couple, you may be able to maximize this benefit further if one of you spent time outside of the workforce. It may make sense for the person who earned less over time or earned less on average to stay in the workforce to boost your mutual Social Security benefit.
Wait Until the Higher Earner Turns 70
Right now, the full retirement age is either 66 or 67 for most current workers. While most people can file at age 62, they will receive up to 8% more in Social Security for each year they delay signing up for benefits. For example, someone who chooses to wait until age 63 to claim their benefits will earn 8% more than someone who filed at age 62. Someone who waits until age 64 will earn 16% more than a person that filed at age 62, and so on. There is no additional benefit for waiting to sign up for Social Security beyond age 70.
File and Suspend Benefits
The spousal benefit helps couples that had a large difference in lifetime income. This was particularly common in the past because the male spouse would work, and the woman would not earn an income. However, even when both spouses spent their lives working, there can still be a significant income disparity.
However, there is a way to help ensure that your spouse earns their spousal benefits. When you reach full retirement age and file for Social Security benefits, you can ask Social Security to suspend your benefits. You will continue to earn delayed retirement credits, but your spouse can receive spousal benefits permitting they are at least 62 years old.
Restrict the Social Security Application
If you are the higher-earning spouse and have reached the full retirement age of 67, you might prefer to wait until age 70 to maximize your benefit and survivor benefits. You may still be able to earn the spousal benefit during this time.
To use this Social Security strategy, the lower-earning spouse will claim their benefit first. Then, the higher earner will file for their benefits based on the lower-earning spouse's benefits. This way, the higher earner will earn spousal benefits while their benefit continues to grow each year. The person who earned more during their working years will receive 50% of the lower-earning spouse's full retirement age benefit even if the lower-earning spouse is not yet 66. Then, when the higher earner turns 70, they can switch to claiming the higher earner's benefit.
At that time, the lower-earning spouse will be able to maximize their earnings by taking the other spouse's spousal benefit. This way, both people can claim some Social Security benefits for longer periods but maximize the amount that they each receive. Additionally, it will ensure that the couple has a consistent stream of income. This may make more sense for couples with a large earnings disparity. It's wise to discuss this strategy with a financial advisor before choosing to use it.
Combing Several Strategies into One
If a couple has similar lifetime earnings, they can also choose to combine any of these strategies. For example, suppose both people are relatively healthy and expect to live a long time. In that case, they might both choose to defer their retirement benefits until age 70, then collect their maximum benefit.
Another example is to combine the file and suspend strategy with the restrict an application strategy. To do this, the higher-earning spouse will reach full retirement age, then file for benefits. Then they will ask to have the benefits suspended. The lower-earning spouse will then file a restricted application for spousal benefits. They will then receive spousal benefits from age 66 to 70. This will allow the couple to have a steady stream of income until they both reach age 70.
Then, the lower-earning spouse will take their full retirement benefit. In contrast, the higher-earning spouse will also earn their full retirement benefit. This way, both spouses will have waited until full retirement age to collect their Social Security benefit but will also have accrued the maximum delayed-retirement benefit.
One Spouse Has an Earned Income
If only one spouse earns an income, the couple may want to maximize their annual income by postponing benefits until the breadwinner turns 70. Although the couple will not earn Social Security income until the breadwinner files, they will receive the highest survivor benefit and the highest benefit while the breadwinner is alive.
The Bottom Line
There are many Social Security strategies that couples can use to maximize their benefits. Ultimately, each couple is unique, and they will have to decide what is right for them. Individual strategies are based on their health, financial needs, and lifestyle.
When choosing your Social Security strategy, it is crucial to speak with a financial advisor. You should include Social Security in your retirement plan. Also, it's essential to understand the various strategies early on in your retirement planning strategy. This will help you maximize your retirement benefits and understand where you may have retirement savings gaps.
DA-001721.1