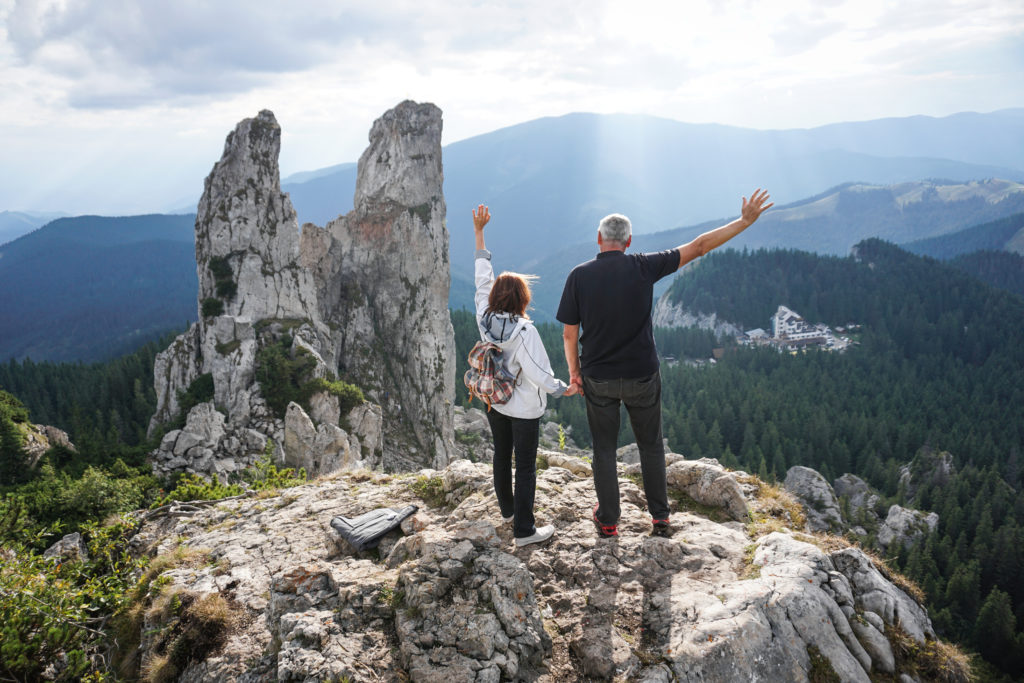 When planning a vacation during retirement, it's important to take into consideration your travel budget and financial capabilities. While many American's choose to "charge" their trips with a mindset of paying off the debt at a later time, this isn't a tactic that those in their golden years should capitalize on. Retirees should know exactly what their income is and what excess finances they have available, giving them the precise travel budget they need to stick to.
When you use some simple travel tips to help assure that you maximize your retirement budget (and your travel adventure!) it allows you the opportunity to save in some areas so you can splurge in others. Follow these 10 simple travel tips for retirees to make the most of your next vacation.
Create a travel budget
One of the best travel tips for retires on a budget is to create a travel budget. Creating a travel budget that identifies and calculates your expenses is a quick and simple way to assure you're booking a trip that stays within your financial boundaries. For example, when planning a trip, you can project your expected accommodation costs and flight expenses, as well as budget for potential excursions that you want to take part in.
You can even go so far as to research some restaurants so you can get a feel for what type of budget you want to allow for food and beverages. Putting together a collective list of these expenses will give you a good idea of what you will need to save to make sure you are able to enjoy your time away without worrying that you're overspending.
Plan as early as possible
As the saying goes, "The early bird gets the worm", or in simple terms – he who plans early will most likely save more. Another great travel tip for retirees on a budget is to plan as early as possible. When booking more expensive items like flights and accommodations, securing these bookings at least 10-12 weeks in advance will likely save you a worthwhile amount. According to CheapAir's annual airfare study, booking at least 54 days before your trip will yield the least expensive fares.
If you have your mind set on a particular destination, monitoring flight costs up to a year in advance will show you the range of ticket prices and the optimal time to purchase. Sites like Scott's Cheap Flights offer guidance on prime seasons to buy tickets. Additionally, you can request for them to send out alerts when ticket prices reach unprecedented lows.
Kayak is another online travel resource worth reviewing. Kayak allows you to sign up for pricing alerts as they monitor ticket prices to destinations through various platforms and then alert you when the most cost effective flight is available.
Be flexible with your travel dates
In your younger years you may have been restricted to specific vacation timeframes. Now that you're retired you have the luxury of traveling on a flexible schedule, and you should leverage this flexibility to your advantage!
When using various online booking platforms, often you'll receive a prompt to select the box that indicates your travel dates are flexible. Don't hesitate to check that box. Airlines and hotels will usually display pricing around the dates you've selected, cluing you into a timeframe that offers lower rates than the set of dates you chose at the beginning of your planning process.
Research discount airfare and accommodations
Always, always, always check your options. Hotels, airlines, and travel experience companies will often try to offer the best deal to secure more buyers. If you take time to do your research and compare at least 3-5 options, you'll be able to select the most cost effective choice for your travel.
Sites like Expedia or Travelocity allow you to select a destination, and then provide many options for cheap flights, hotels, and car rentals. These online platforms serve as a one-stop shop for price comparisons and allow you to see all your options so you can make the most informed decision.
Travel during the off season
Often, sought-after destinations have "high seasons" or times throughout the year in which they experience a high volume of travelers visiting the area. Most of the time, these high seasons correspond with seasonal events or holidays. Since these dates can be predicted, retailers often increase prices during these times.
You can avoid paying an increased price for flights, accommodations, food, beverages, and travel adventures by researching low seasons and scheduling to optimize your travel during these times.
An added benefit to this tactic is the ability to enjoy everything the city you're visiting has to offer without the frustration often associated with crowds.
Take public transportation
Travel destinations are aware that they are accommodating out of town guests who don't have access to normal means of local transportation, such as cars. Likely, your destination will offer plenty of options for public transportation that will be both cost effective and convenient, allowing you to explore like a local.
Take advantage of these amenities and build the extra time into your schedule to use them on your trip. In doing so, you'll gain scenic view opportunities that you would have otherwise missed.
Develop a credit card reward strategy to maximize your points
In today's credit scene, many credit cards offer reward perks. A lot of these cards will provide opportunities for you to spend and simultaneously earn points toward travel perks, such as sky miles or cash back. Both of these options can help decrease your travel expenses, when saved and used in the appropriate manner.
Review several banking or credit card options that provide perks and select one that most aligns with the type of opportunity that would benefit you most.
Pack light
When traveling to a majority of destinations, comfort is the best way to travel. Keeping that in mind, pack in accordance to your activities. A lot of travelers spend their time walking and exploring. Therefore, it's necessary to pack items that allow these experiences to be most enjoyable by wearing comfortable clothing that is light and functional.
When you're putting together your travel bag, try to minimize the items you bring and consolidate them to a single carry on. This will save you in two ways; it will allow you to avoid expensive bag fees, and also help you avoid lugging a heavy bag around.
Consider purchasing travel insurance
Considering travel insurance is an important travel tip for retirees on a budget. It's a great investment to help you safeguard your experience from the unexpected. Whether it's a death in the family or an unexpected illness, travel insurance will provide the coverage you need to protect the money you invested in your vacation.
In some cases, your travel insurance may provide you with a partial or full reimbursement if you're unable to travel during your planned time away.
Visit the doctor prior to your trip
Building off of the travel insurance concept, it's important to make sure you schedule a regular checkup with your physician prior to traveling. This visit will help you identify if you have any issues that will prevent you from traveling, or if you have any health related items you need to attend to prior to traveling.
If you're planning a trip to a country that requires certain vaccinations, your physician can also assist you in obtaining them. Overall, it's a good idea to visit your doctor before leaving for a vacation to assure you're able to enjoy your experience without any health issues.
The Bottom Line
Using these travel tips for retirees on a budget can help you save money while checking off your bucket list. Traveling as a retiree on a budget is completely possible, especially when you utilize money saving tools that are available to you.
Try applying a few of these tips on your next planned vacation. If you feel like you need extra help planning your trip or your finances in general, consider partnering with a financial planner who can help you determine a retirement travel budget that's right for you.
Partnering with a financial planner can help you strategize all the pieces of your retirement puzzle and set you on a path to financial freedom. If you're ready to take control of your financial future and create a plan to increase your odds of success, please contact our team today.
DA-001178.1