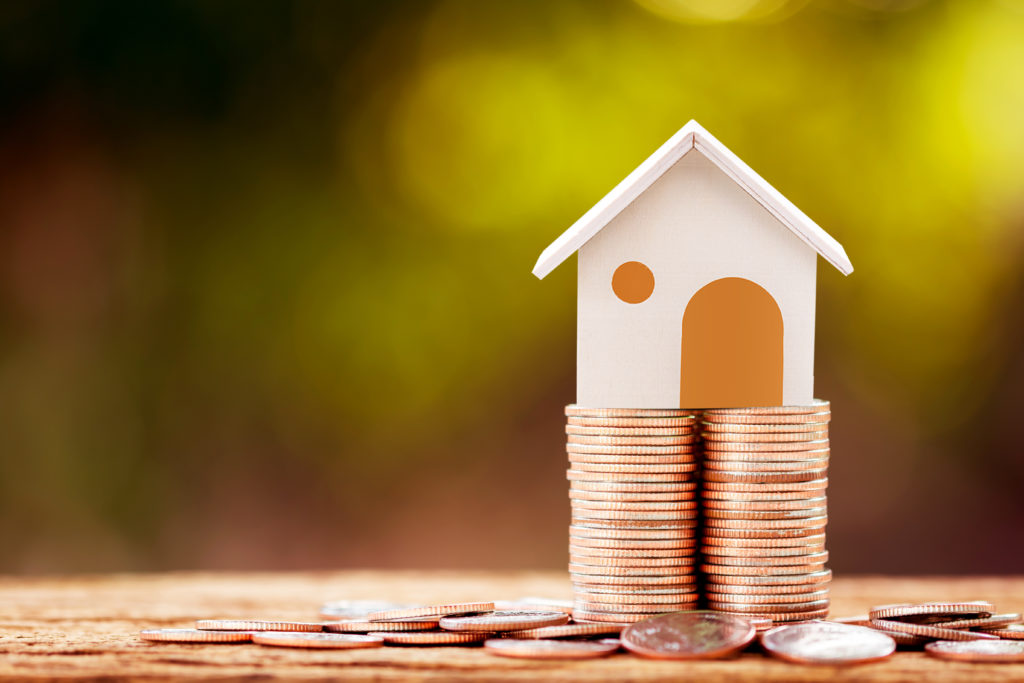 When you first started building your family, career, and lifestyle, you may have dreamed of owning a large home and filling it with all the things you'd always dreamed of. You may have traveled, accumulated furniture or art, and changed your goals to suit your needs along the way.
But as you approach retirement, you may want to simplify and downsize your life so that you can reduce housing costs and eliminate time and labor-intensive maintenance tasks, such as home or lawn care. Along with freeing up your time and making life a little easier on yourself, read on to uncover other advantages of downsizing before retirement.
Why you should start downsizing now
Downsizing is something that you may want to start before you must. Downsizing is a task that takes much longer than you'd expect and has plenty of serious benefits such as saving you time, saving you money, and if you decide to sell your things can even make you some extra spending cash!
Downsizing before you must is often referred to as pre-downsizing, and can offer strategic physical, emotional, and financial benefits. Here are a few of the most prominent benefits of downsizing early:
Starting early highlights how much downsizing you need to do
If you've ever started on a project that you thought was going to be a molehill only to realize it's a mountain of work, then you know how some tasks can sneak up on you. It's so easy to forget how much is in our homes and downsizing can be a much bigger task than one may think. For example, if you have filing cabinets filled with years or decades worth of information, simply sorting through paperwork can be a challenge. You may want to start downsizing early so that you have more than enough time to sort through all the things that you've accumulated over the years.
You're in better health now than you might be in the future
While it may not sound like fun to go through all the tools in your garage or sort through boxes in the basement, you may be prudent to do so while your body can handle the task. You should start organizing the more difficult things in your home when you are able-bodied and can do so.
You can avoid the pressure of a deadline
If you decide to move in the future, you'll typically have less than 90 days to move out. To avoid putting yourself under unnecessary time pressures, you can start to clean out and organize well in advance.
Your loved ones won't feel as much of a burden
As we age, we become more susceptible to accidents that may cause us to be incapacitated. Just as you do everything in your power to avoid an accident, it is also wise to prepare in case something does happen. One way to prepare is to do as much downsizing as possible early on to avoid passing the burden on to family or caretakers.
You can conserve your valuables
Often, the storage areas in homes can cause damage to valuables. Attics are common areas to find pests like moths and basements are often damp or may have mice that cause damage to valuables. You may want to move these items out of your home, give them to loved ones, or sell them while they are in good shape.
You'll have control over where your items go
While organizing your valuables, you may be faced with the decision of whether to keep them in the family. If someone is particularly interested in an item you own, it may be less of a burden on you later in life to pass the item on early.
You'll save money
When you have full control of the pre-downsizing process, you have more potential to earn or save money. If you decide to have a garage or estate sale, for example, you can decide how much to sell your items for rather than a company liquidating them in bulk. If someone decides to sell or throw away your things after you've decided to move out of your home, they may not bother to get the same amount for your items. Also, junk-hauling companies often charge a significant premium to come to pack and haul your things away.
Ways to downsize your life for retirement
Now that you understand the importance of downsizing earlier in life, you might be wondering where to start. Here are a few ways you can begin downsizing your lifestyle today.
Simplify your living arrangement
While it can be difficult to get rid of boxes full of items such as photos or things that have gone unused for years, reducing what you keep can be a great way to free up space in your home. You may want to spread out the items that you have as you organize. This will help you visually discern what the most important items are and to let less important items go.
You may decide to generate income from this activity by selling the items you no longer use. Alternatively, if you find items that have gone unused, you may want to save money in the future by repurposing them in your home and thus eliminate the need for future purchases.
Reduce the amount you spend
While you are looking to pre-downsize at home, you can also pre-downsize your budget in several ways. This can be especially advantageous as you approach retirement because developing money-saving habits now will prepare you for living on your retirement income. Here are a few ideas that we have for you.
Shop around for entertainment experiences
If you're a frequent visitor to a local restaurant or movie theatre, you can become privy to deals they offer by subscribing to a mailing list or Facebook group. These communications often advertise specials that make visiting them less affordable. The more you save now the more you will have for the future.
Find a cause you care about
Retirees often report that they find that they are unsure of how to fill their time after retiring. You may want to investigate opportunities to volunteer for a cause that aligns with your passions or line of work. If you find fulfillment and satisfaction in volunteerism, you will be less likely to spend the money you are trying to save.
Get rid of things you don't use
As you downsize, you will want to avoid bringing new items into your home. This is a good opportunity to evaluate how you have accumulated your things over the years. A good starting point may be to evaluate all your subscriptions. If there are other things in your home that you don't use, it can be an opportunity to donate or sell those items. If you and your partner or spouse will be doing most things together in retirement, you may want to evaluate selling one of your cars.
Be cautious about the amount of money you spend on travel
It is common for retirees and those approaching retirement to have a list of places they want to see. If your time will be much more flexible in retirement, you may want to shop around for deals as certain times of year are less expensive to visit some areas. If you can drive to a destination rather than fly, you may want to save money by taking the scenic route. You can also research free museums, landmarks, or other areas along the journey.
Consider moving
If work required you to live in a certain city or the size of your family required a larger home, you may want to consider moving as part of your downsizing efforts. Smaller homes outside of large cities not only save on the upfront cost of the home but also equate to smaller monthly utility bills, thus freeing up cash to travel with or invest.
The bottom line
You have worked hard to get to where you are and deciding when and how to downsize can be a challenge. As you decide how to adjust your lifestyle as you approach retirement, you may want to have a conversation with your financial planner. You can consult them about the best ways to prepare for retirement and create an action plan that works for you.
And, if you're looking for a financial planning partner who can help you realize your financial goals, we have financial planning offices in Redmond, Seattle, Mill Creek, the Tri-cities region, and Denver. Our firm focuses on helping retirees and those preparing for retirement achieve financial freedom by creating a plan that shows them how they can have the income they need and want until they turn 100.
If you're ready to take the first step to achieving your retirement goals, our team is ready to assist you. We've helped hundreds of couples and individuals smoothly transition with confidence, and we'd like to do the same for you.
DA-001320.1