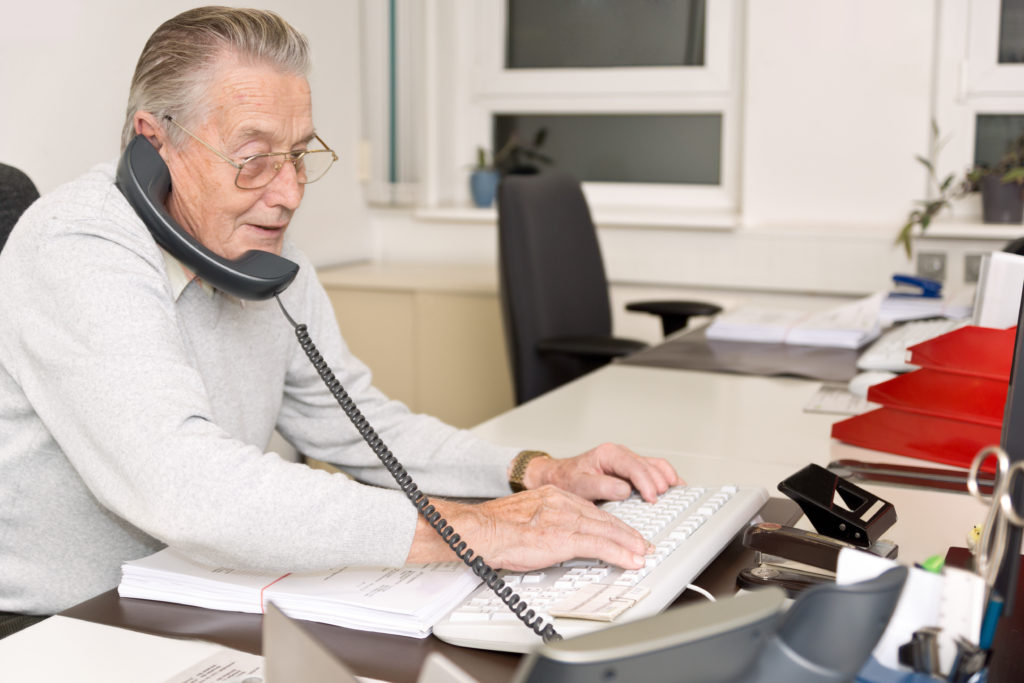 If you're looking to expand your skill sets or meet new people, there are so many exciting frontiers to explore in retirement. After consulting with your financial planner or advisor, you may decide that you want to spend some of your time working to supplement your other retirement benefits.
Whether you're an adventurer, a hobbyist, or anything in between, there are several options for working part-time jobs in retirement.
Part-time retirement jobs for adventurers
If you love traveling and want to be mobile in retirement, there are several part-time retirement jobs available for adventure-seekers.
National and state parks jobs
From park rangers to campground hosts, there are myriads of part-time retirement job opportunities in national and state parks. If you like to be on the move, but also want to stay in one location for several weeks or months at a time, you may want to inquire at a park that you've always wanted to visit. Many of these jobs pay in addition to a free stay and free amenities according to the National Park Service website.
Childcare jobs
If you love children, you can investigate becoming an Au Pair. Au Pair jobs provide an opportunity for cultural immersion both at home and abroad, and can bring you the opportunity to make a positive impact on a child's life. You can find these jobs on aupair.com and can expect the roles to pay a stipend as well as cover living expenses.
Education jobs
There are always new ways to tutor children and adults and some offer the option to be very mobile while you work. For example, VIPKid is an online English tutoring company that allows teachers to work anywhere that they have Wi-Fi. Teachers and tutors are paid by the hour and can expect to make $15-$25 per hour depending on experience.
Pet sitting jobs
You can take advantage of other people adventures by offering to watch their pets at home. Sites like rover.com and care.com connect people looking for pet sitters with animal lovers. These roles typically pay by the day and typically include lodging in the pet owner's home in exchange for exceptional care of their animals.
House sitting jobs
Like pet sitting, plenty of people are offering up their homes while they travel long-term in exchange for you keeping their homes safe and well kept. These roles also typically pay per day and include lodging in their home. Nomador and MindMyHouse are great places to start looking for house sitting jobs.
Part-time retirement jobs for hobbyists
Have you been itching to turn your hobbies into a part-time retirement job? Here are a few ideas for you to monetize what you love.
Become a paid artist
If you have art or craft skills, you may want to consider monetizing it by selling your art. Many cities have craft fairs or art exhibitions, and a tent fee is typically $200-$400 for the length of the fair. If you can price your items accordingly, this can be a fun way to profit from your passion.
Turn your volunteerism into a profit
Of course, the word 'volunteer' doesn't sound like a way to make extra money, but if you have volunteered in the past, it can be an avenue to a part-time job. For example, if you have worked the hospitality desk at the local hospital, they already know your work ethic and may be willing to hire you into paid hospitality roles.
Make extra cash driving
Do you enjoy driving? If you are great at knowing your way around town, you may want to consider driving for Uber or Lyft.  Another option is to contact the local school system to work as a bus driver, or a trucking company if you're comfortable driving big rigs.
Put your writing skills to work
From guest blogging to writing your first novel, you can turn your love for writing into an income. Laura Ingalls Wilder didn't publish her first novel until she was in her 50's, so you can leverage your time in retirement to write the book you've always wanted to publish.
Work with animals
Whether you volunteer at the local animal shelter or just love pets, there are many ways to work with animals in retirement. You may want to contact your local shelter to see about dog-walking opportunities or a local zoo to see what part-time job opportunities they have available.
Part-time retirement jobs for people lovers
It's normal to get lonely when you've been out of the workforce for a bit. Here are a few ideas for part-time jobs working with a lot of people.
Retail jobs
Perhaps you spend a lot of time in your favorite store or want to pick up some working hours during the holidays. Retail stores are always in need of passionate people to make a great impression on the customers, especially during the holiday season when crowds are drawn to retail stores. You can expect to make anywhere from minimum wage to $16 per hour.
Research jobs
If you have a particular skill set, you may want to inquire at your local university to see if professors or research directors need part-time staff to aid them in their research. These jobs typically pay by the hour and involve working with small teams.
Customer service jobs
Have you considered working with people from the comfort of your home? Amazon hires people to work remotely, especially around the holidays. These employees work one-on-one with customers to prevent and solve problems and earn an average of $12 per hour.
Tour guide jobs
If you have a tourist attraction near your home and love where you're from, a tour guide role might be perfect for you. These people are typically in charge of delivering a great experience for tourists and to deliver knowledge about the attraction and the area. These roles may pay by the tour or by the hour, and often earn tips at the end of the tour.
Part-time retirement jobs for careerists
Did you love your career and are looking for an encore? There are plenty of ways to stay involved in your field.
Consulting
Benefits of consulting in retirement include stating your hours and being able to control what you are paid. To find consulting jobs, you may want to reach out to your network in the area or speak with former colleagues about needs for consultants.
Dietician
Many hospitals, nursing homes, and even gyms are hiring dieticians to work part-time. These roles require licensure and are becoming very popular with retired doctors and other healthcare workers. These roles typically pay $15 – $25 per hour.
Tax preparing
If you worked in accounting before retirement, there are many ways to stay involved in retirement. One way is to assist a full-time accountant during tax season. Another is to find a part-time role year-round. Many small businesses are looking for accountants to have on retainer, so you may want to inquire with local entrepreneurs or the Chamber of Commerce to network with local business owners.
Legal work
A background as a lawyer or paralegal can set you up for a part-time job in the legal space in retirement. For example, you may be able to work online reviewing contracts or at a local legal firm doing research. You could also look for part-time work as an attorney. The pay for these roles varies greatly depending on your professional acumen and accolades.
Mentoring
If you're passionate about your career and helping others succeed in it, a mentor role may be a great fit. Many companies, as well as universities, are offering paid mentor roles. These jobs are typically by the hour and pay varies between industry and company but typically falls between $10-$20 per hour.
Secretarial or assistant jobs
Who knows how an industry works better than someone who has lived in it? Many professionals have a budget for administrative assistants who play a huge role in their individual success. Others have a person who serves as an assistant or secretary for a group of people. These roles are typically hourly and pay about $12 – $20 per hour.
Other considerations of working in retirement
If you are relying on Social Security while in retirement, you should be aware that if you reach a certain pay threshold, your benefits may be withheld. You can take the Retirement Earnings Test Calculator from the Social Security Administration to learn more about what portion of your Social Security benefit may be withheld.
The bottom line
Working in retirement can be a great way to further pursue your passions and supplement your retirement income. While there are many options out there depending on how you want to spend your time in retirement, you should always be sure that the job you choose does not impede your other retirement benefits such as Social Security.
If you need a better understanding of your options, you may want to consider partnering with a financial planner who can help you fit all of the pieces of your retirement puzzle together. Retirement planning comes with a variety of complexities. Financial planners understand retirees' needs and can help you make a plan of action for addressing to increase your odds of success.
DA-001292.1