If you've retired recently – say in the last few months – you're starting to get the hang of this whole "retired" thing. During your first few weeks of retirement, you woke up a little uneasy, with a nagging feeling that you were missing something you needed to do. You were still waking up at the same time your alarm went off, even though you no longer needed to. Now, you're starting to find your rhythm. You're starting to sleep in a little later and you're waking up feeling relaxed and looking forward to the day you have planned doing things you enjoy.
The Amazing Tri-Cities, WA Retirement Lifestyle
The Tri-Cities, located in Eastern, WA, is a beautiful place to be retired and many choose to relocate here from neighboring states during retirement to take advantage of everything the three separate cities have to offer. With approximately 300 days of sunshine each year, moderate winters, and an affordable cost of living, many see the Tri-Cities as a perfect place to enjoy their golden years.
Whether you call Richland, Kennewick, Pasco or any of the smaller surrounding cities home, you are within just a few miles of all the fun you need. The Tri-Cities is known for being located along the banks of the breathtaking Columbia River and for having some of the most spectacular sunsets you will ever see.
Best Activities to Enjoy Your Tri-Cities Retirement
Take a few minutes to read about some of the inspiring activities we have highlighted to help you enjoy the best of the Tri!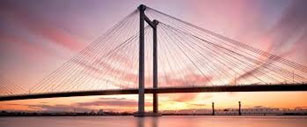 The Cable Bridge
An iconic sunset silhouette you may see while driving in the Tri-Cities is the Cable Bridge, also known as the Ed Hendler Bridge. This bridge that connects Kennewick and Pasco was built in 1978. At that time, it was the United States' longest cable-stayed bridge.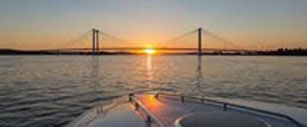 Boating Activities
Boating is a favorite activity for many Tri-Citians. The warm summers and calm, clean waters of the Columbia River provide the necessities for a boater's paradise. Turn the motor off for a bit and just take in the beautiful scenery as you watch the sunset blend its beautiful colors over the water.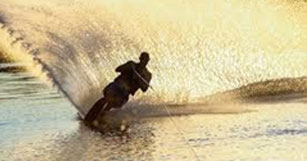 Skiing & Wakeboarding
There is nothing better than a great day on the water skiing or wakeboarding with friends or family. Stock your cooler full of food and drinks and get ready to head out for the day. Slip on your skis, tighten up your life jacket, and get ready for a day full of warm waves and memories for the making.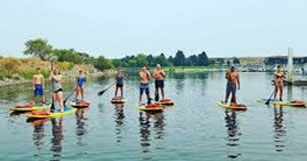 Paddleboarding
Paddleboarding has become an extremely popular past time in the Tri-Cities. The double punch of fun and exercise has many buying their own boards. This watersport can be done individually or with a group of friends. If you don't have your own board, head over to Howard Amon Park, where you can rent one for a fun day in the sun at a reasonable price.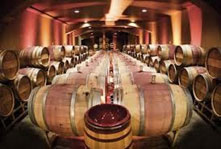 Col Solare Winery
Located on Red Mountain, Col Solare is a world class winery that focuses on Bordeaux style blends of red wine. Their first vintage was released in 1998 and their stunning facility opened in 2007. Relax on the patio overlooking the vineyards while you enjoy a glass of full-bodied Cabernet Sauvignon. Take a peak downstairs if you can at their barricaia, which in Italian loosely translates to "little barrel room". www.colsolare.com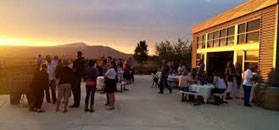 Fidelitas
Gather some friends and make your way out to Fidelitas on Red Mountain. This family owned winery has inviting patios and amazing wines to savor. This winery is owned by Charlie Hoppas, a well known veteran Washington Winemaker. www.fidelitaswines.com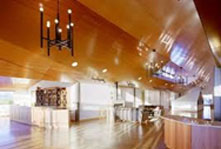 Kiona Vineyard & Winery
Kiona Vineyards and Winery is a must see for anyone who wants to experience wine tasting on Red Mountain. Family owned and operated by the Williams family, they were the first people to plant grapevines in the area in the 1970s. This family helped pave the way for one of the nation's most beloved American Viticultural areas. They offer both white and red estate wines for purchase. www.kionawine.com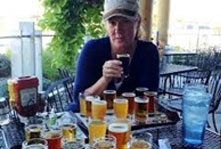 Ice Harbor Brewing Co.
Ice Harbor Brewing Co. is located on Clover Island in Kennewick and offers a full-service restaurant. If you love a good brew and want to try a few, order one of their tasting flights. Pair the flight with one of their tasty lunches or dinners to complete your experience. www.iceharbor.com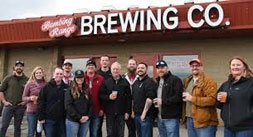 Bombing Range Brewing Co.
Visit Bombing Range Brewing Co. in North Richland. In addition to providing the Tri-Cities with cold, frothy, local beers, the brewery's name gives a nod to the history of the Hanford area, which in the 1940's was the site where plutonium was produced for the Atomic bomb.www.bombingrangebrewing.com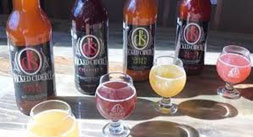 D's Wicked Cider
Not really a beer or wine drinker? Try something different at D's Wicked Cider! This apple based hard cider is available in a variety of flavors, and if you can't decide on just one, purchase a flight and try all the ones you want! D's also offers live music, seating, and a great snack menu to round off your tasting experience.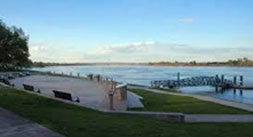 Howard Armon Park
Looking to enjoy some outdoor time? Visit Howard Amon Park. The park is set along the Columbia River and has a walkway that winds from North to South Richland. Sit in a swinging bench and take in the river view, indulge in a snow cone, or take in the totem pole art created with some of the trees located in the park.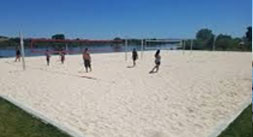 Leslie Groves Park
Located in North Richland, Leslie Groves Park is another park with long walking paths, picnic areas, and even a beach volleyball court. The park also has a river access for boating and a roped off swimming area to cool off in.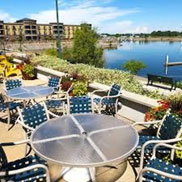 Anthony's
This patio setting is to die for. Anthony's restaurant is adjacent to Columbia Park, as well as the Richland Yacht Club, and has gorgeous views of the Columbia River. Sit and enjoy a chilled white wine and your favorite seafood entrée while you take in the sights of boats coming and going. https://www.anthonys.com/restaurants/detail/anthonys-at-columbia-point/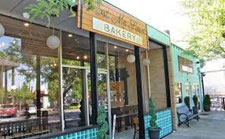 Frost Me Sweet
Do you have a sweet tooth? If so, you have to stop by Frost Me Sweet. Their cupcakes and pastries are some of the best in town and some of the most beautiful, too. Owner and baker, Megan Savely, was a participant on the Food Network's Christmas Cookie Challenge and her baked goods are extremely popular for parties and weddings. https://www.frostmesweetbakeryandbistro.com/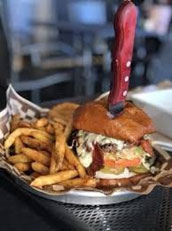 Foodies Brick & Mortar
Foodie's has two Tri-Cities' locations, one in downtown Kennewick, the other is in the Parkway in Richland. Home to delicious sandwiches, burgers, and salads, this is the place to come when you want great food and a full tummy.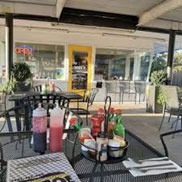 Just Joel's
A newer favorite to the Tri Cities, and located in Kennewick, is Just Joel's. Voted Tri-Cities' "Best Breakfast," this restaurant's fresh and tasty comfort food, as well as kindness towards the community, has turned the establishment into a local hangout. While you are there, make sure to enjoy a slice of one of their homemade pies! https://justjoelscafe.com/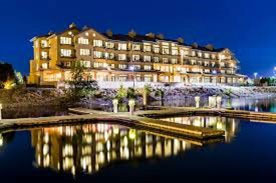 The Lodge at Columbia Point
If you really want to treat yourself, book a stay at The Lodge at Columbia Point. This 4-star property has luxurious suites and common areas, fire pits, and stunning river views. This wine-themed hotel has an in- house wine bar and rooms named after local wineries. Venture outside your room and visit their on-site restaurant, Drumheller's, or stay in your room and have room service delivered. This upscale lodging will make you feel decadent and will leave you feeling like you've taken a mini vacation. https://lodgeatcolumbiapoint.com/