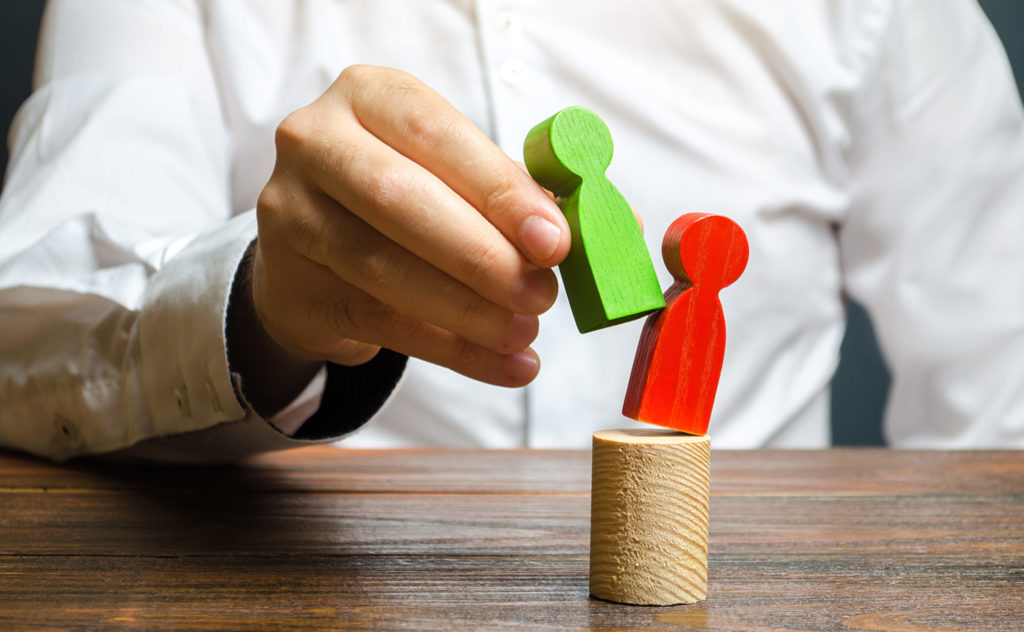 Break-ups are hard. But, generally speaking, they are for the best. This is especially true when it comes to the financial professionals in your life. If the financial professional you partner with isn't helping you reach your financial goals or doesn't have your best interest in mind, it may be time to find someone new. When it comes to your financial planner, here are a few reasons you should consider firing your financial planner.
Lack of communication
One of the most important aspects of your relationship with a financial planner is communication. Without great communication, it's easy to have misunderstandings. This allows resentment to build up. Lack of or poor communication can harm or destroy a relationship. This is especially true when your financial well-being is at stake.
This is why it's important to establish communication guidelines when you're defining your relationship with a new financial planner. You should lay out ground rules in regards to how often they will contact you and when they may check-in.  So, if your financial advisor stops calling you or returning your calls, you can remind them of your agreement. After all, you're paying your financial planner to support and guide you through your journey to financial security. But, if you're not getting the support and guidance you need, what's the point of continuing to pay them?
Too much financial jargon and not enough education and information
The complexities of the financial industry leave many investors confused and frustrated. This is where your financial planner comes in. They are there to help educate you on all the complex financial jargon you will encounter. If you find your financial planner struggles to explain your investment strategy in laymen's terms, this should raise a red flag.
This may mean that your financial planner either doesn't want you to know or doesn't have the appropriate information needed to explain your investment selections. Either way, this isn't a good sign and it might be time to cut the cord.
Doesn't understand or care about your financial goals and aspirations
To help you achieve your financial goals and aspirations your financial planner must take the time to get to know you. They need to know what your time horizons are, your preferred risk tolerance, and if you can stomach market volatility. If your financial planner doesn't take the time to sit down and ask you these questions, they won't be able to design a portfolio that suits your needs.
If your financial planner tells you what you should invest without knowing what your fears, goals, and dreams are, this may be another red flag. This shows that your financial planner may not have your best interest at heart. If you find your financial planner doing this every time you meet, it's time to start looking for someone else.
Can't explain fees and expenses
Nothing cuts into your returns like high fees and expense ratios. While it's your financial planner's job to match your goals with a suitable investment strategy, it's important to pay close attention to fees and expenses. You don't want to put yourself in a situation where your advisor is always recommending investments that yield a big payout for them.
To make sure you're not paying an astronomical amount in fees, try reviewing your monthly or quarterly statements. This will highlight how much you pay in fees and expenses. If you find that your fees are higher than you expected, give your financial planner a call so you can review them together. If they can't explain the fees or don't have a justifiable reason for them being there, it's time to move on from your financial planner.
Judges your financial decisions
Let's say you're in your 60s and you've decided to upgrade your living situation. You have purchased a new home that dominates the majority of your monthly income. While most financial professionals would advise against this decision, your advisor shouldn't belittle or make you feel bad about how you choose to spend your money.
Your financial planner is there to help you and create solutions for any financial problem at hand. They should help you develop a financial plan that works around your financial decisions. Also, they should give you suggestions for the obstacles you face. Therefore, if your financial planner makes you feel disparaged, it may be time to start looking for someone new.
Doesn't seek your input
Even though you're paying your financial planner to be the expert on investments and all things considered wealth management, this doesn't mean they shouldn't ask for your input. Your financial planner should give you choices when it comes to your investment mix. They should ask for your opinion on how you would like to be invested and take your opinion into consideration.
You and your financial planner should work as a team. Remember, your financial future is not a one-person show. There is no point in hiring someone if they cannot meet your needs as well as work with you as an equal. If you don't feel like they are listening to you, it's time to find another professional.
Ignores your risk tolerance
Generally speaking, you may want to increase your exposure to stocks and riskier investments when you're younger. This is because you have time to recover if the value of these securities drops. As you get older and enter retirement, you may want to transition into less risky investments, such as bonds. But, if you're particularly risk-averse and can't stand the thought of market volatility, your planner should take that into account when creating your portfolio.
While it's okay for your financial planner to try and minimize your fears about investing in stocks, they shouldn't completely ignore them. For example, if you're fearful of investing in the market, your planner may tell you that in the long run, most investors tend to do pretty well and that there have been more ups in the market than downs. But, it's important to understand there's a big difference between trying to educate you and completely ignoring your fears. So, if you feel like your planner is ignoring your reservations, it's time to let them go.
The bottom line
Financial planners are more than wealth management experts. They should be your friend, confidant, and support system for achieving your financial aspirations. If your financial planner isn't meeting or surpassing your expectations, it may be time to consider firing your financial planner.
If you're looking for a new financial planning partner who can help you realize your financial goals, we have financial planning offices in Redmond, Seattle, Mill Creek, the Tri-Cities region, and Denver. Our firm focuses on helping retirees and those preparing for retirement achieve financial freedom by creating a plan that shows them how they can have the income they need and want until they turn 100.
If you're ready to take the first step to achieve your retirement goals, our team is ready to assist you. We've helped hundreds of couples and individuals smoothly transition with confidence, and we'd like to do the same for you.
DA-001384.1