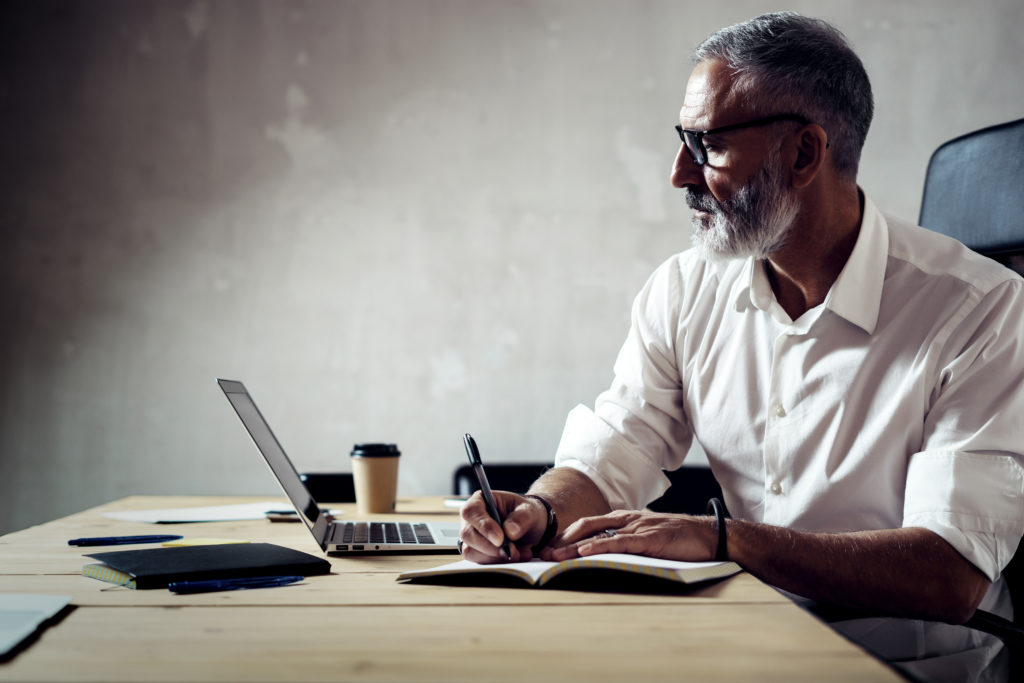 Aging brings forth a lot of uncertainties, especially if you're single. While some may rely on their children or spouse to take care of them as they age, single retirees don't have the same luxuries. Retirement planning for singles comes with its own set of complexities that married couples may not have to encounter. Here's what you need to consider as a single retiree.
Aging brings forth a lot of uncertainties, especially if you're single. While some may rely on their children or spouse to take care of them as they age, single retirees don't have the same luxuries. Retirement planning for singles comes with its own set of complexities that married couples may not have to encounter. Here's what you need to consider as a single retiree.
Build a support team
Many singles find that they have to care for their aging parents throughout their lives. Doing so may lead you to question who will care for me as I age when I can no longer take care of myself? Growing old without a partner or a child by your side means you will have to create a reliable support team. This team could include dependable friends, extended family, and paid professionals. You would need someone to help with your financial matters and aid in medical decisions if you were to become incapacitated.
Friends, family, and neighbors
You, as a single senior, may also need help with completing your daily tasks, such as running errands or going to appointments. Enlisting your extended family, neighbors, and close friends to commit to these tasks in advance will help minimize the burden you may bear. The more support you can create, the more manageable tasks will be in the future.
Once you have a list of potential team members, it's time to have forthright conversations with each prospective member. You want to gauge their commitment while outlining potential plans for the future. It's important to review these plans as you inch closer to your golden years. You want to make sure your family, friends, and professionals are all on the same page. Not regularly communicating may lead to assumptions and team members not clearly understanding their role.
Paid professionals
Additionally, you will need a professional support team. This team of professionals can include your financial planner, tax advisor, or estate planning professional. You may want to meet with your financial planner to assess your overall financial well-being. Financial planners with retirement expertise are one of the best things you can do to boost your financial confidence. Financial planners understand the retirement needs of single retirees. They can help you see your entire financial picture.
You will also need to partner with a tax advisor. Since tax code is complex and ever-changing, enlisting a tax professional may be the best tax planning solution. Also, if you don't have a general care manager, you may have to enlist the help of a paid professional. They handle your medications, complete paperwork, and help find long-term care alternatives.
While assembling a support team may seem like a big ask, it's a crucial part of retirement planning for singles. As the African proverb says, "it takes a village to raise a child," the same may ring true for single aging adults.
Ensure you have a substantial safety net
If you've never had a partner or a spouse, you're likely accustomed to living on one income. While many singles may be able to support their daily tasks, they fail to plan for the costs of a significant incident or illness.
First, it's essential to ensure you have enough cash on hand if an emergency were to occur. Many financial professionals recommend at least 3 to 6 months of expenses saved for married couples. For singles, that amount increases to at least 12 months of emergency funds. As you inch closer to retirement, you may want to pad your emergency fund even more. Aiming for at least two years of living expenses can give you peace of mind in case something were to happen, like a market downturn.
Additionally, if you're single and still working, you need to make sure you have disability insurance. Even though many employers offer a group plan, it may only be enough to replace 60% of your income. And some policies may cap your benefits at $5,000 to $10,000 a month.
It's recommended to replace at least 80% to 90% of your income. So, start by checking with your employer and determine what their policy offers. See if it's possible to increase your coverage. If you cannot change your premium, you may need to find another policy to fill in the gap.
Establish a solid retirement savings
Ensuring you save enough saved for retirement is a big ask for anyone. However, it may be more of a challenge for singles as opposed to married couples. A 2016 Northwestern Mutual study, found singles to be twice as likely as married people to feel "not at all" financially secure (38% of singles and 23% of married couples).
To increase your financial security, it's recommended to save at least 15% of your income. At a minimum, workers will want to contribute enough to match their company-sponsored retirement plan. As of 2019, employees can contribute up to $19,000 to their 401(k) plan.
You may also want to consider contributing to a Roth IRA to ease some of your retirement taxation. For more information on how to save for retirement, check out our complete guide on retirement savings accounts.
Maximize Social Security benefits
In addition to saving as much as you can for retirement, it's beneficial to maximize your Social Security benefits. The more income you have coming in during retirement, the more financially secure you may feel. While you're still working, you can do a few things to increase your potential future benefits.
For example, if you're still in good health, you may want to work as long as possible. If you were born between 1943 and 1954, you could receive 100% of your benefits, starting at age 66. If you choose to wait until age 67, you'll get 108% of your benefits. If you wait even longer — until age 70 — you'll receive up to 132% of your benefits.
You will also want to ensure you've worked at least 35 years. Your Social Security bases your benefits on your average income earned during your top 35 years in the workforce. If you only worked for 30 years, you'll miss 5 years of earned income. Meaning the Social Security Administration will use zeros for every year you didn't make an income. Using zeros in your average could harm your total benefit amount.
To learn more about how you can maximize your Social Security benefits, check out the Social Security Administration's website.
Consider your future care needs
Even if you have saved well, your long-term care needs may drain your savings in no time. Considering a long-term care policy can help aid the financial burden that comes along with your future care needs.
Long-term care insurance helps cover your nursing home care, assisted living, and at-home care expenses. This type of insurance may help ease the financial burden you and your family may face in the future. If you're banking on Medicare covering the cost of long-term care, you're out of luck. Medicare doesn't offer extended long-term care coverage unless you need medical attention.
As of 2016, a private room in a nursing home averaged about $7, 698 a month, while the cost of coverage averages about $2,007 per year for a single 55-year-old. This policy assumes there's a $150 daily benefit for three years. Rates can vary significantly depending on age, health, and insurer. Even though long-term care coverage may seem expensive, it's not as expensive as long-term care costs.
Plan your estate wisely
Estate planning without children is a complicated task. Getting the right documents in place will help make the estate planning process more manageable and make your wishes known.
First, you may want to select a friend or family member you trust who can carry out decisions for you. This process may require the completion of several documents to ensure you properly document your wishes. Also, during this time, you may want to consider successors as a backup plan, in the chance that the first person you've chosen isn't available.
There are plenty of do-it-yourself legal sites that allow you to complete the documentation on your own. However, there's a chance you may miss something, and it could cause complications to your estate plan. Therefore, you may want to consider hiring an estate attorney to help you get everything in order. Hiring an attorney is an investment, but it's worth it to know they will take care of your wishes properly.
Here are a few documents you will need to have in order: a power of attorney, a living will, a healthcare proxy, information release, and a will.
Determine your housing options
Many married couples may have the luxury of taking care of one another. This may not be the case for single retirees. While it's possible to live on your own as you age, you may need to consider other options if your health dwindles.
From continuing care retirement communities to home-sharing, there are plenty of options that will suit your needs in your golden years. Work with your friends and family to discover all the options available. Then, put a proper plan into place if you must move from your home.
Doing the research and planning now will help eliminate future stress and worry if something were to occur. You don't want to make a housing decision in the heat of an emergency. Making a house decision in advance will ease your transition and let you sleep better at night.
The bottom line
As of 2016, the number of singles ages 65 or older reached 19.5 million, and this number can continue to rise. There's a chance that you may live your retirement years alone. Thus, understanding retirement planning for singles can help you better prepare for your golden years.
If you need a better understanding of your options, you may want to consider partnering with a financial planner who can help you fit all of the pieces of your retirement puzzle together. Retirement planning for singles comes with a variety of complexities. Financial planners understand single retirees' needs and can help you make a plan of action for addressing to increase your odds of success.
DA-001267.1